" Easel painting has been declared dead pretty much since easel
painting has existed, but at a time when most people relate to
imagery through film, painters must find new ways to relate
their work to people."
Chris Gollon (from an interview with Philip Clark in
Gramophone magazine, 2014)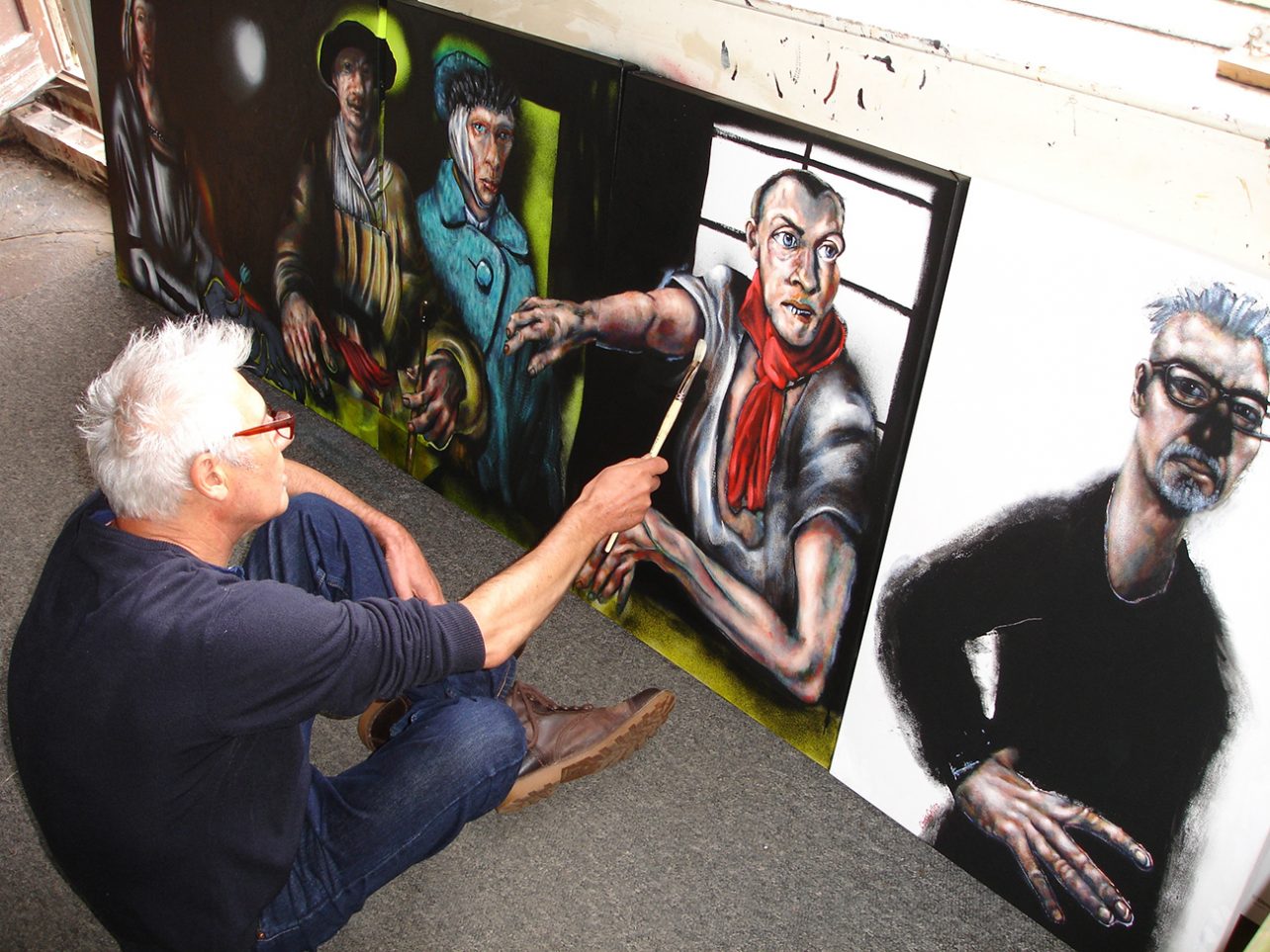 This quote appears in the exhibition catalogue CHRIS GOLLON: Beyond the Horizon, which accompanied the museum retrospective of his music-related works (Oct 2019 – Jan 2020) at Huddersfield Art Gallery, and is available here: Shop. To help relate his imagery to people, Chris Gollon very innovatively used music in three different ways, which is described in the catalogue by leading writers, including Thurston Moore and Bill Bryson OBE. Pictured (top): 'Driftin' Back (after Neil Young)', and (above) Chris Gollon in his studio 2013.